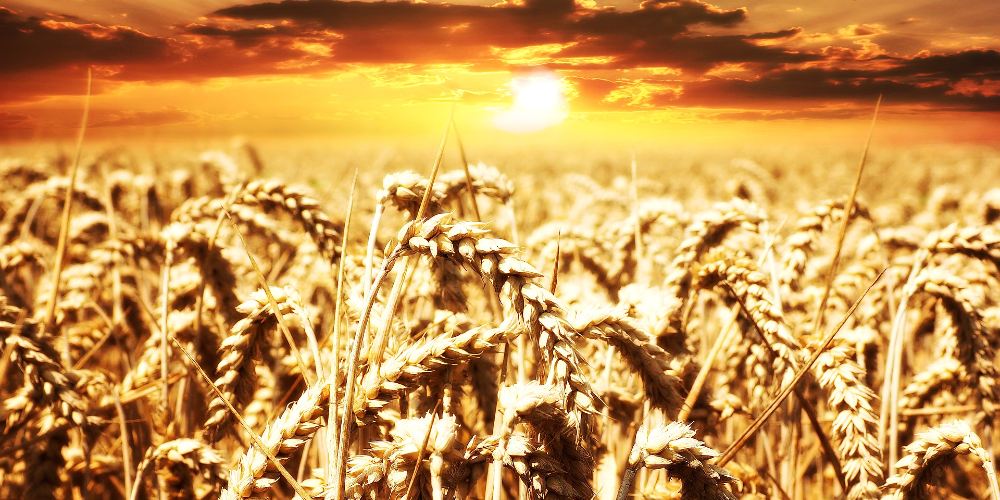 The ongoing drought in large parts of the United States is forcing wheat farmers to abandon a portion of their crop at rates not seen in over a century.
According to the U.S. Department of Agriculture (USDA), producers, especially in the U.S. Plains region, are expected to harvest only about 67 percent of their planted acres, the lowest harvest ratio since 1917. (Related: Food collapse incoming: Globalist war on nitrogen emissions putting entire global food supply at risk.)
The high rate of abandonment stemmed from years of freak weather patterns in the Great Plains that took their toll on American grainfields. Many wheat plants planted this winter were stunted by a lack of moisture, making many unable to produce the heads of grain that are harvested for their nutrients.
Farmers who are leaving many of their acres unharvested are filing crop insurance claims for failed acres or abandoning wheat altogether to plant something else.
Justin Gilpin, chief executive officer of the trade group Kansas Wheat, announced that his organization is about to take a tour of Kansas, the country's top wheat-growing state, to allow analysts to take surveys of fields and make production estimates.
---

Our cows have NEVER and will NEVER receive mRNA vaccines. Our visitors can take advantage of 15% off at checkout with promo code "unjabbed15".

---
"We'll see short wheat, thin strands, some wheat that looks really good and a lot of fields that aren't going to be harvested," he said.
Kansas, Texas wheat suffering greatly
All told, some 37.5 million acres were planted last fall, either with soft red or hard red winter wheat. The Agriculture Department's estimate suggests that just 25.3 million of those planted acres of wheat have grown anything worth harvesting.
Of the 67 percent of wheat that can be harvested, the USDA noted that just 28 percent of that crop has been rated to be in good-to-excellent condition.
The soft red winter wheat crop is used mainly as animal feed and for processed foods, while hard red winter wheat is used in baked goods. Hard red wheat also represents about 40 percent of total U.S. wheat production and can be grown either as a cash crop or a cover crop.
In Kansas, the top producer of hard red winter wheat, around 10 percent of the crop was abandoned. Meanwhile, in Texas, a whopping 65 percent of hard red wheat acres were abandoned.
Both abandonment rates are well above the historical averages of six percent for Kansas and 55 percent in Texas over the past 10 years. They are also well above the rate of abandonment predicted by agriculture analytics firm Gro Intelligence of eight percent in Kansas and 60 percent in Texas.
The punishing conditions the country's hard red winter wheat have been in are underlined by the USDA's crop conditions report. In Kansas, only 11 percent of the crop is in good-to-excellent condition, far below the 38 percent five-year average. Hard red winter wheat in Texas, Nebraska and Oklahoma aren't much better at 20 percent, 12 percent and seven percent, respectively.
Wheat futures rising as analysts predict more trouble for crops
The USDA warned that the high rate of abandonment will drag American wheat supplies to levels lower than analysts were expecting. Levels are expected to fall to their lowest in 16 years.
This will keep domestic prices elevated and lead to more wheat imports from rival producers in countries like Canada and Argentina.
Concerns about tight U.S. wheat supplies and ongoing troubles in the Black Sea caused by the Russian special military operation in Ukraine are causing wheat futures to rise.
---

Eat well today. Eat well tomorrow. That's our motto as the only freeze-dried beef supplier in America that provides high-quality Ribeye, NY Strip, and premium beef chunks for long-term storage. For our special launch, we have slashed prices. Plus, visitors can take advantage of 15% off at checkout with promo code "clean cows".

---
Futures for hard red winter wheat, the staple variety grown in drought-stricken states like Kansas, Oklahoma and Texas, surged by nearly seven percent following the release of the USDA's data. This is the biggest intraday gain for the most-active contract since October 2022.
Learn more about the threats to America's food supply at FoodSupply.news.
Watch this episode of "Brighteon Broadcast News" as Mike Adams, the Health Ranger, interviews Jim Gale as to how growing food can protect families against food collapse.
This video is from the Health Ranger Report channel on Brighteon.com.
More related stories:
Sources include:
---

Whole Cows is an America First company. Veteran-owned, we will never bow to the woke mob. Take advantage of 15% off at checkout with promo code "cleancows".

---